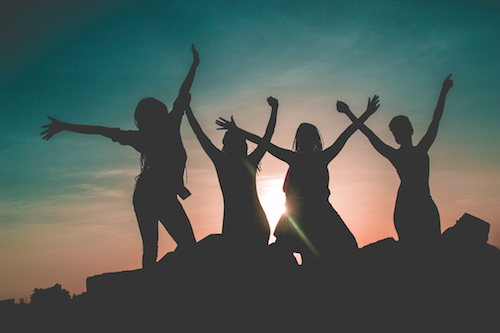 This March, celebrate National Women's History Month by learning more, giving back and paying it forward.
March is National Women's History Month. Since 1987, the United States has honored Women's History Month by recognizing the significant contributions various women have made to society.
So, how can you altruistically celebrate it and get involved? Glad you asked!
The History Behind the Month
Start by learning more about the history of National Women's History Month. The famous month actually originated as a weeklong celebration in 1978, recognizing women's contributions to culture, history, and society. Eventually, communities, school districts, and organizations started to catch onto the idea of a women's celebration. Then, in 1980, President Jimmy Carter declared the week of March 8th as National Women's History Week. The following year, the U.S. Congress continued the decree by passing a resolution that established a national celebration. Fast forward to 1987, and the National Women's History Project petitioned Congress to expand the event to the entire month of March. All their labor paid off and National Women's History Month was born.
International Women's Day
Part of the origin of women's history week and month began with International Women's Day. International Women's Day took place for the first time on March 8, 1911, as a global celebration of the economic, political and social achievements of women. Countries around the world celebrated—and continue to celebrate—the day with demonstrations, educational initiatives, and cultural customs. The United Nations itself has sponsored the global event since 1975. The weeklong celebration of Sonoma, California, originated because of International Women's Day, ultimately contributing to the foundation of National Women's History Month.
When the U.N. adopted its resolution on the observance of International Women's Day, they cited the following reasons: "To recognize that securing peace and social progress and the full enjoyment of human rights and fundamental freedoms require the active participation, equality and development of women; and to acknowledge the contribution of women to the strengthening of international peace and security."
Get Involved with a Women's Organization
So, back to how can you live altruistically and celebrate National Women's History Month?
- Learn more about female inventors, artists, and politicians and take time to recognize the contributions women have made to society.
- Participate and become proactive in women's rights and causes now, in order to help future generations benefit.
- By getting involved with a women's organization, of course. Perfect Heart is a 100% female non-profit and welcomes the chance to suggest ideas on how you can be involved and make a difference in the lives of girls and women around you.
We look forward to hearing from your big heart(s) and thanks from all of us at Perfect Heart!
Contact Kimberley or Jody to take the next step by volunteering to give back, or donating to pay things forward.
k.bentley@perfectheartinc.org for opportunities in Florida
j.olson@perfectheartinc.org for opportunities in the Caribbean